"And if it doesn't work out for you I will be happy to take him back."
We mean well at the time, it is our farewell gesture as the animal we have nurtured is driven off into the distance to a new home. We don't really expect to be put to the test now, do we? But if we are, what do we do? It is taking the responsibility of the animal in question to another dimension, n'est ce pas?" Cosmic Pluto" living over 1,000 miles away in the deepest countryside of centralFrance, through no fault of his own, put his breeder in this impossible predicament.
I became involved the day I received an email from the secretary of the EPS. "Cosmic Pluto's" breeder was concerned for his well being. His French owners of  two years wanted her to take him back! She couldn't really understand why or what the problem was? Could I help, could she contact me, could the owners get in touch? No problem. I live in France and have 5 Anchor Exmoor's. Of course I was interested.
Several emails and phone calls were exchanged in the days that followed. I was fascinated to learn that this couple had come to know of the breed through a magazine article. They had fallen in love with the romantic history of Exmoor's. They would bring some to France and start out on a breeding programme – just like that!? Horsy people, but no knowledge of the breed and no contacts .They set out on a mission to the UK and selected three Exmoor's from different yards. 2 mares, plus the future potential stallion, "Cosmic Pluto".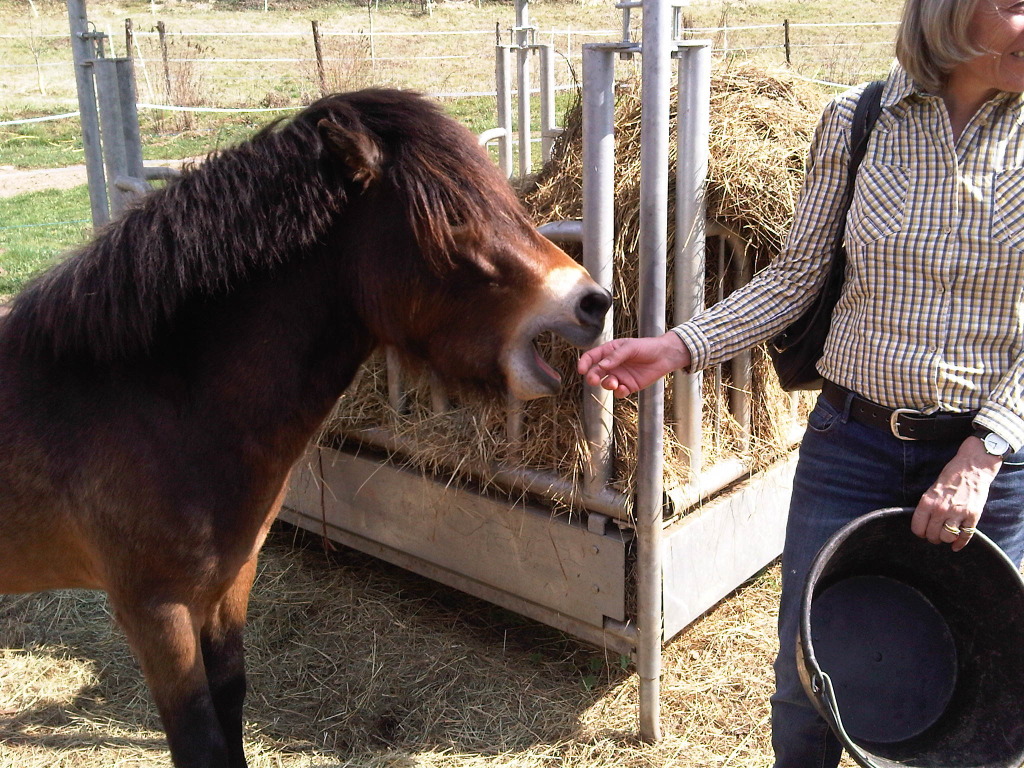 When I discovered they lived only an hour away from us, I couldn't get in the car quick enough. I was so excited to learn that moreExmoor's were living locally and I was keen to report back to his breeder, on Pluto's condition. Furthermore, I went with an offer of a good home where they could visit him any time. My friend would pay the price that they had paid for Pluto, plus the cost of gelding him.
My offer went down like a ton of testicles! This pony was not going to be castrated. Voila!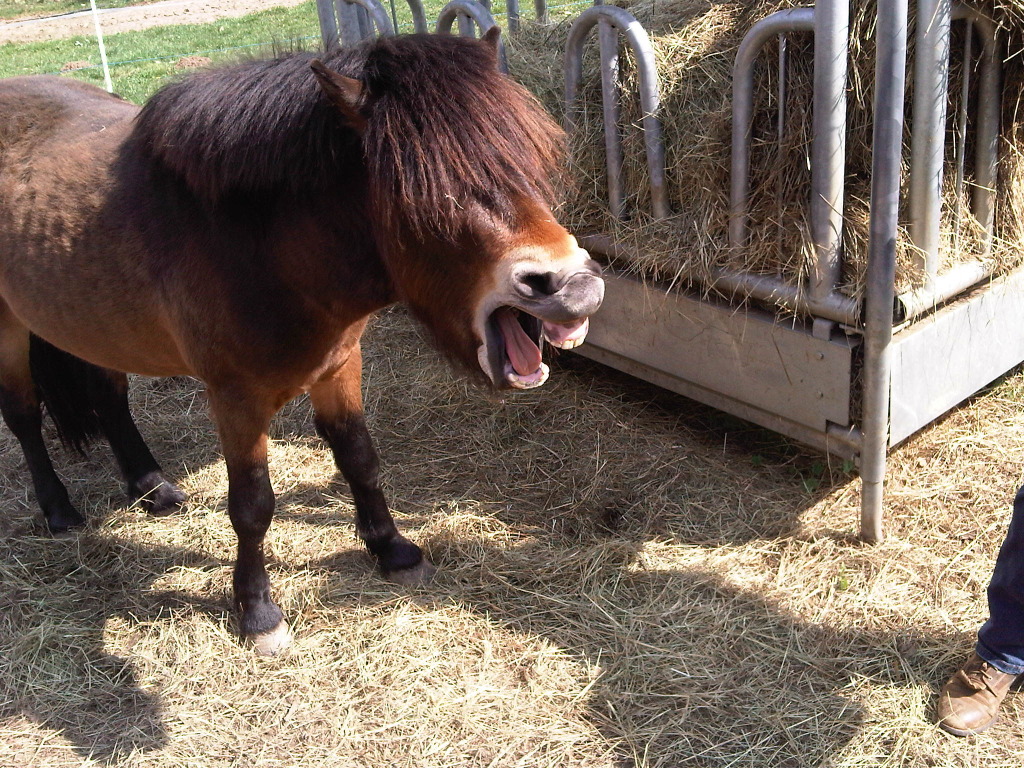 They wanted a quick solution for this entire colt. Their dreams of breeding Exmoor's had gone, following the sudden death of their young mare. The older mare along with their three other mares would soon be coming into season. Pluto was maturing and it would be impossible to manage the situation. When they learnt that I was not the answer to their problem, they soon lost interest in me. I was not in a position to take on a young colt for various reasons, but as a gelding he could have chilled out with my small herd, no problem.
His breeder was really appreciative of my efforts and kindly kept me informed. I learnt last week that the outcome was a happy albeit expensive one for his breeder and no doubt a stressful voyage, aller/retour for this young colt. He arrived home, nevertheless in good spirits and condition, much to the relief of all those concerned.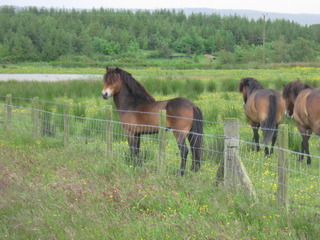 To his French owners, I say – shame on you for not footing the bill. It seems you had it all your way!
To his breeder, I say – "Chapeau" (I take my hat off to you), but they should never have expected you to buy him back and pay for transport!
To Pluto, I say – here's hoping you go on to sire lots of beautiful "Cosmic" foals!
Well done Fiona – I really admire your commitment.