As we said goodnight, David smiled at me and whispered "Pony Mad."
With a warm feeling of contentment, I put my head on the pillow and reflected on his words.
Yes, guilty is charged! Our little Exmoor pony family, all 5 of them, were well and in good hands.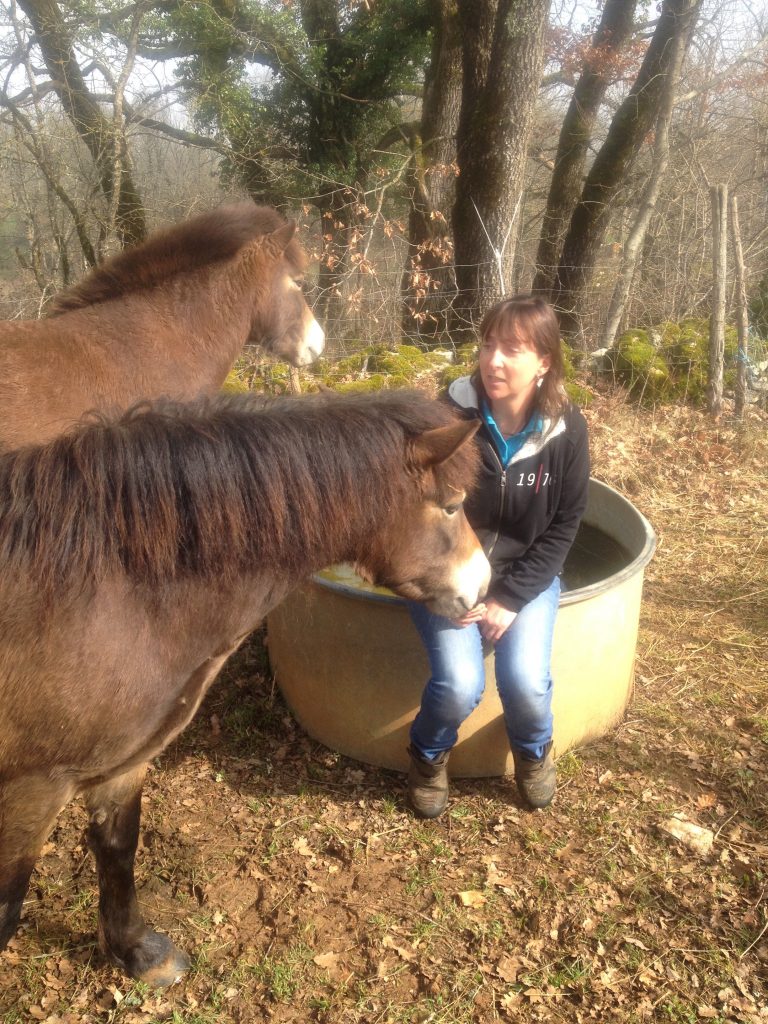 Yesterday we visited http://www.chateau-de-laumiere.com/ where 2 of the ponies, Dovetail and Galaxie are being taken care of by Tanya. We spent a relaxing hour or more hanging out with the ponies and chatting in the sunshine. I came away feeling happy and so very lucky to have crossed paths with Tanya who had one point was looking after 4 of them!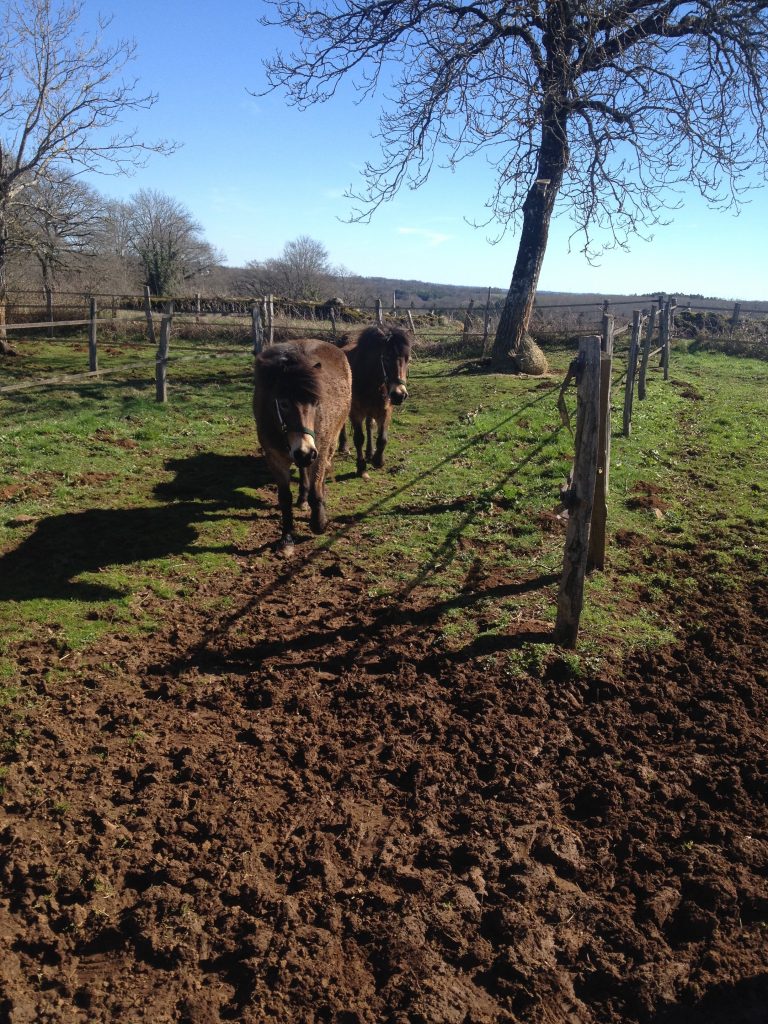 When Tanya's circumstances changed, ours did too. It is a curious thing about life, how things work out. It was fortuitous that Elliot was back at our home in France in April 2016 and was able to commit to looking after Willow and Eiderdown on our "track system". JaxTrax was designed and built for them, to mimic a more natural lifestyle for horse's and all the benefits that go with it.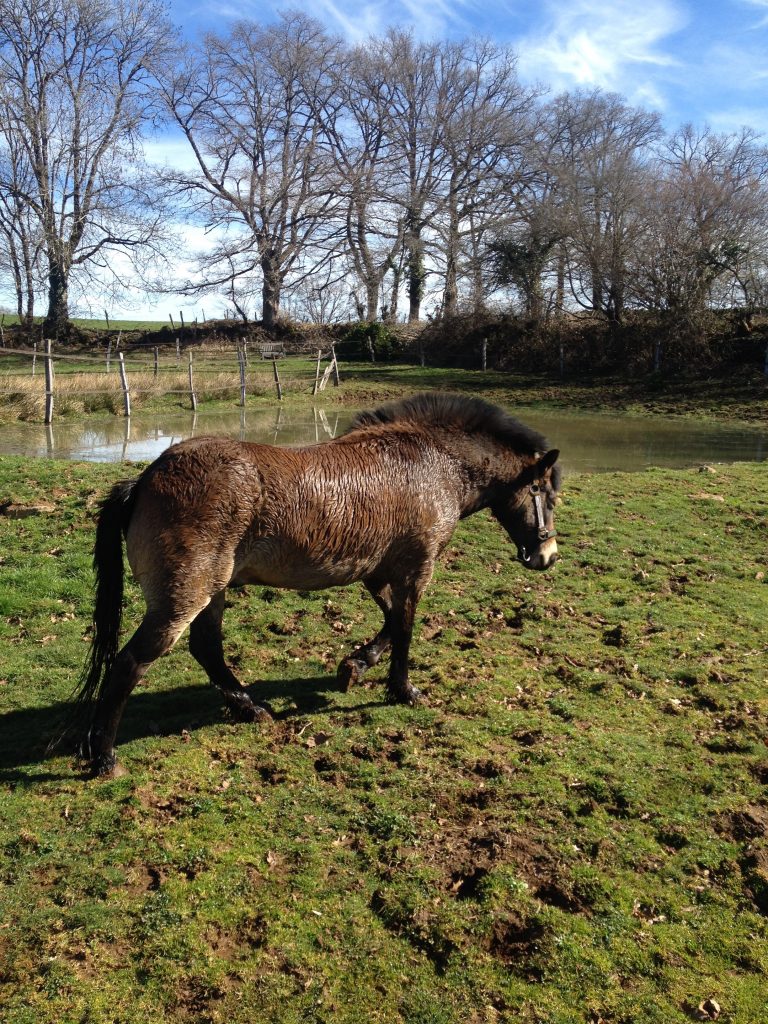 Shortly after their arrival and quite out of the blue, I had an email from Julie. She had our only boy, Finch. Her circumstances had also changed and she asked whether I would be interested in taking Finch back. Well of course I would. I had missed him so much. I just had to pass it by Elliot as he would be his caretaker. When he agreed, I was over the moon. Finch came home to be with us again.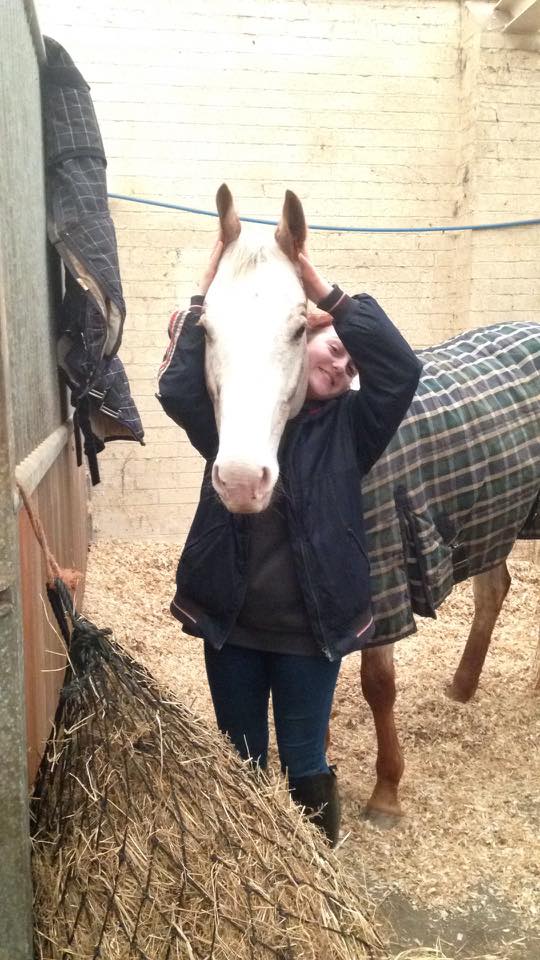 Meanwhile back in Scotland, Charli takes care of Dream Girl as if she were her own.
I can now return there, refreshed from my break and happy that all our ponies, big and small are in the very best hands. A heartfelt thanks to Tanya, Elliot and Charli for making it all possible.
Pony mad, maybe, but how lucky am I?